Установка bitwig studio на linux
Два замечательных года провел я в операционных linux-системах Ubuntustudio и kxStudio. В связи с высоким уровнем критики свежевышедшей Windows 10, данная статья приобретает чуть большую актуальность, чем раньше. Но обо всем по порядку.
Сразу хочется сказать, что я являюсь обычным пользователем ПК (местами можно назвать «продвинутым»), просидевшим практически всю сознательную компьютерную жизнь в ОС Windows. Все меня устраивало, примусы починялись, жизнь била ключом, а пони резвились на радугах, пока в один прекрасный момент по рабочим вопросам не пришлось знакомиться с операционной системой торвальдистского происхождения.
Как я представлял себе Линукс на момент знакомства? Все что я помнил из курса в техане, это то, что там «рулит консоль», в связи с чем у меня почему-то создалось впечатление о либо совсем отсутствующем графическом окружении, либо отсутствии вменяемого его, и рулят им суровые бородатые мужики, просматривая простыни кода аки Тэнк из матрицы.
Как выяснилось, существуют различные виды графических окружений, от неповоротливых и красивых, до легковесных и практичных (лично я выбрал первое, хе-хе). Про разницу во внутреннем устройстве в разных дистрибутивах писать не буду — кому интересно, то и сам найдет. Скажу лишь, что из всего опробованного, лично мне показались самыми юзер-френдли дистрибутивы, созданные на основе Ubuntu.
Для творческих людей, и просто немного поехавших людей, существуют специализированные дистрибутивы. После долгих каторжных мучений мне удалось для себя отобрать два лучших — Ubuntustudio, и kxStudio. В чем разница? Преимущественно в поставляемых из коробки плюшек, а также наличие в репозиториях всяких крутых штук.
К примеру, kxStudio имеет в своем составе VST-host Carla, который позволяет загружать виндовые VST (и в еще куче разных форматов) в линуксовых секвенсорах, а также имеется свой удобнейший центр управления звуком Cadence. Пилит все это дело falkTX, я просто не могу не отметить его превосходной работы в этом направлении. Поставляется с KDE-окружением, готовым к употреблению. Также репозитории содержат специальные версии wine, уже собранный wineasio (плагин, эмулирующий работу ASIO), Ardour 4 (самая навороченная opensource-DAW в линуксе) и кучу плагинов различных linux-форматов.
Ubuntustudio в свою очередь предлагает выбрать необходимые компоненты при установке, и эксклюзивного софта не имеет (по крайней мере, я не в курсе подобного). Поставляется с легковесной рабочей средой Xfce, и несет в своем составе кучу мультимедийного софта, а также предустановленный звуковой сервер Pulseaudio. В целом работает он пошустрее первого, и поэтому на нем я и остановился.
Параметр
Ubuntustudio
kxStudio
Версия Ubuntu
Ubuntu 14.04.3 LTS
Ubuntu 14.04.2 LTS
Версия Ядра
3.19.0-26-lowlatency
3.16.0-45-lowlatency
Графическое окружение
Xfce
KDE
Звуковой сервер
Jack, Pulseaudio
Jack, Alsa
Особый софт
—
Carla, Ardour4, Cadence, ZynAddSubFX
Быстродействие
8.5/10
8/10
Стабильность
9/10
8/10
Особенности
Относительно чистая система
Очень богатый репозиторий
Установка
Простая, с возможностью выбора
программ для установки
Простая, графический инсталлятор
Как итог — я лично выбрал Ubuntustudio ввиду лучшей производительности и стабильности, подключил репозитории kxStudio, и установил KDE в качестве графического окружения. Все, что необходимо для запуска виндовых VST плагинов под wine описано в этой статье — http://sentinent.ru/publ/publics/reaper_i_linux/2-1-0-47
О том, как поставить скин на унитаз почему я предпочел linux, напишу в следующей статье. Оставайтесь крабом!
Bitwig Studio скоро в Linux
Наконец-то в Linux появится профессиональная цифровая станция звукозаписи. Недавно получил письмо от разработчиков Bitwig Studio в котором говорится, что релиз состоится 26 марта 2014 года. Осталось ждать совсем недолго. Напомню, что Bitwig Studio это цифровая станция звукозаписи(DAW) от разработчиков Ableton Live. Видимо поэтому интерфейс Bitwig Studio очень похож на Ableton. По умолчанию включает в себя 50 инструментов. Ключевые возможности:
32/64-битные плагины VST;
Защита от краха плагинов;
Полная поддержка многопоточности;
Поддержка более 3 дисплеев;
Более 1000 пресетов и звуков(3 Гб контента);
Open Controller API: для создания и изменения существующих
MIDI контроллеров и многое другое.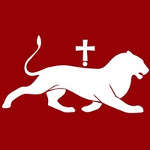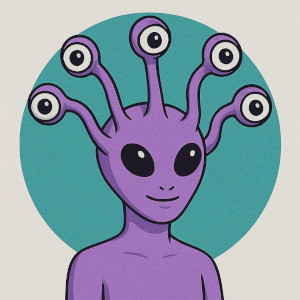 Он несколько лет как есть в VSTi.
Я бы сказал, лет восемь 🙂 Но собирался он в этом виде только для винды и требовал дополнительных усилий при установке. При чём тут линукс, я не очень понимаю 🙂

Что-то я не понял. Это же хост lv2 плагинов для Jack, какой смысл его делать плагином lv2?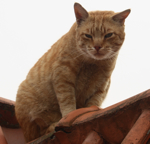 Orbital? какие в пень боги, это ж примитивщина для обдолбышей.
За такие слова в приличном обществе и по мордашке можно получить.

вон, например куча музыкантов до сих пор использует powermac-и
Некоторые до сих пор используют Atari. Посему напрашивается вывод что в отсутствии качественной музыки, сделанной под Линуксами, виновато не ПО, а то что линуксоиды умеют только балаболить на форумах да возиться со своими прыщепроблемами.

Какая музыка качественная?

Посему напрашивается вывод что в отсутствии качественной музыки, сделанной под Линуксами, виновато не ПО, а то что линуксоиды умеют только балаболить на форумах да возиться со своими прыщепроблемами.

Ну, мне видится такой вариант:
1) чтобы обойтись без jack (оно конечно круто и гибко, но громоздко и создаёт некоторые проблемы при рендеринге) 2) он позволяет запилить гибкий роутинг внутри хостового приложения (см п.1)


Сделанная более менее грамотно в плане звука. Даже такой «примитив для обдолбышей» как Scooter является ей, даже их альбомы 90х.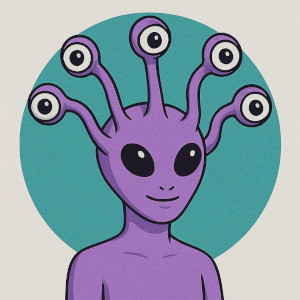 Что-то я не понял. Это же хост lv2 плагинов для Jack, какой смысл его делать плагином lv2?
У тебя внутри другого хоста, запустившего такой плагин, получается гибкий роутинг сигнала.
Zenway
#1 19-12-2014 12:40:11
Создание звуковой студии на Линуксе с нуля
Привет, Друзья!
То о чем я попрошу, может оказаться не простым занятием. Поделитесь собственным опытом по созданию звуковой студии.
Этапы создания представляю себе следующие:
(с учетом того, что комп уже есть).
1. Какой дистрибутив Линукс выбрать? (Дистрибутив и сборка это разные вещи? Думаю, что да).
2. Какой звуковой сервер выбрать? (В чем особенная разница? Какой наиболее зарекомендовавший себя? Можно ли установить несколько серверов и даст ли это какие то приимущества? Немного о том, что такое в звуковой сервер и в чем его основное предназначение?
3. Какую программу выбрать для записи, монтажа, сведения, обработки, мастеринга?
4. Какую программу выбрать для написания музыки (мелодий) с нуля (midi-pidi, синтезатор)?
5. Какие выбрать плагины и как в общих чертах они подключаеются, где скачать? К каким программам эти плагины лучше всего подходят, с какими звуковыми серверами лучше всего дружат? (Плагины для обработки звука и написания музыку с нуля).
6. Где все это скачивать начиная от дистибутива заканчивая плагинами?
7. Насколько сложна установка этих прог, нужны ли какие то специальные знания и навыки?
8. Проги бесплатные?
Еще кое какие вопросы:
Что такое звукокой движок? Не одно ли это и то же что и звуковой сервер?
Отредактировано Василий Пахомов (19-12-2014 12:45:36)
19-12-2014 12:40:11
Re: Создание звуковой студии на Линуксе с нуля
#2 19-12-2014 15:30:47
Re: Создание звуковой студии на Линуксе с нуля
Здравствуйте, Василий Пахомов. Не слабенько вы так ширнармассы озадачили.. Сразу чувствуется подход..
Вы, товарищ, дом с крыши решили строить. Вам бы для начала сюда надо — http://help.ubuntu.ru/
И полученные знания на Ubuntu Studio опробовать. Ну а после уж — предметно со специфическими вопросами разбираться.
#3 19-12-2014 15:37:56
Re: Создание звуковой студии на Линуксе с нуля
Поделитесь собственным опытом по созданию звуковой студии
Опыт не мой, опыт чужой, но виденный мною вживую, в смысле в реальной жизни.
Немеция, небольшой городок, любительская Thrash / Death Metal группа даже не имеющая имени, играющая «чисто для себя», узкого круга знакомых и на небольших фестах. В так называемой студии, расположенной в подвале частного дома, куча всякого и компы с Ubuntu Studio ещё версии 12.04 (ситуация на месяц назад). Про что там используется сильно не вникал, меня это как то не очень интересовало, я заезжаю к ним оттянутся, ну и ознакомится с их новым материалом для возможного участия в праздничных вылазках, как сессионный бас-гитарист.
Паренёк отвечающий у них за аппаратуру, это как раз тот кто впервые «из знающих» ознакомил меня с миром пингвинов, воды с тех пор много утекло, но он так и не перестал маниакально ревностно отгонять «чужих» от своих машинок, дабы не лазили пакостными ручонками в его хозяйстве и не смотрели чего и как, пресекая этим даже теоретическую возможность давать ему «дельные советы». Потому сказать что там имеется точно, чего и как сделано не могу, почти не интересовался, мне другое там было много интереснее. Но, точно знаю что данный товарищ ранее писал на «Звук в Linux», а сейчас вроде бы продолжает отписывать на «Мультимедиа в Linux».
Так что попробуйте Ubuntu Studio и поищите необходимый себе софт на «Мультимедиа в Linux», материала там много,что то полезное «по вопросу» найдётся стопудово.
Много чего и на этом сайте выставлял, но специально этим вопросом не озадачивался. Попробую вытащить из «жмота» хотя бы список используемого им ПО, вот прикуплю кучку «Балтики 9» (он её дюже любит) и попробую по нетрезвой мягкости это проделать (прощай печень!). Как то самому «про это» стало интересно, да и давно уже никаких идей «больших проектов» не возникало, надо бы попробовать.
#4 19-12-2014 18:44:43
Re: Создание звуковой студии на Линуксе с нуля
#5 19-12-2014 20:39:08
Re: Создание звуковой студии на Линуксе с нуля
Ubuntu Studio, для начала будет самое то.
#6 19-12-2014 21:13:58
Re: Создание звуковой студии на Линуксе с нуля
Ubuntu Studio, для начала будет самое то.
Кроме Ubuntu Studio разве что KXStudio достоин внимания, из «готовых» решений. Как по мне, так в «готовом» много лишнего, я бы сейчас не стал такое пользовать, за пару дней полюбому бы собрал то что мне надо.
#7 19-12-2014 22:20:25
Re: Создание звуковой студии на Линуксе с нуля
я бы сейчас не стал такое пользовать
Пося, ты сколько на линуксе?
) Лет десять минимум.
#8 19-12-2014 22:25:15
Re: Создание звуковой студии на Линуксе с нуля
Спасибо Всем! Вы очень постарались. Как появятся успехи напишу.
#9 19-12-2014 23:25:01
Re: Создание звуковой студии на Линуксе с нуля
Пося, ты сколько на линуксе?
) Лет десять минимум.
Осмысленно года три/четыре, а то что раньше это время научно-развлекательного тыка!
))
Спасибо Всем! Вы очень постарались. Как появятся успехи напишу.
Если что, то не разочаровывайтесь сразу, с первого а то и с второго раза не всё может получится как хочется. Почитайте, поэкспериментируйте, сейчас материала достаточно, в том числе на русском, например на rus-linux.net переводы есть хорошие.
Уже не помню, но на каком то музыкальном форуме целая ветка была по использованию музыкального пингвина, от реальных практиков, пользующихся и обменивающихся тонкостями процесса, а не просто теоретиков-экспериментаторов (только форум кажется на английском был). Вспомню или нет, не знаю, но попробую.
#10 19-12-2014 23:32:43
Re: Создание звуковой студии на Линуксе с нуля
а то что раньше это время научно-развлекательного тыка!
Эээ. Повседневный линукс софт, непохож был на научно развлекательный. Так уже лет пять прошло.
19-12-2014 23:32:43
Re: Создание звуковой студии на Линуксе с нуля
#11 20-12-2014 00:14:54
Re: Создание звуковой студии на Линуксе с нуля
Ну, не шибко то и велика была премудрость поставить из репов, сделать скрины да пару абзацев отсебятины накликать. Сейчас то из того что есть в репах я обычно стараюсь пропустить, без меня про них много где постят, разве что то свежее, совсем старое или для дальнейшего выкладывания модов. Самое свежее и очень винтажное мне сейчас больше интересным стало. Особенно если с установкой вываливает проблему, но сейчас с этим вообще проблема, обидно на это что прям до слёз!
))
Кстати, начиналось всё на нонейме с дока «LiveCD/DVD+USBflashOS», хотя и до него одиночные темы были, но почти сразу мой первый ник был там забанен, потом через года два его простили, потом опять и так. Но у меня ботов было несколько, posixru кстати самый живучий оказался!
)) Жаль, запоганили сайт, задумка то хорошая была, а сейчас всё совсем похерено!
((
#12 20-12-2014 00:45:22
Re: Создание звуковой студии на Линуксе с нуля
Кроме Ubuntu Studio разве что KXStudio достоин внимания, из «готовых» решений.
Хм, чем эта Ubuntu Studio из ряда выбивается ? Тем, что больше всех распиарена и первой на ум приходит ?
—
я бы сейчас не стал такое пользовать, за пару дней полюбому бы собрал то что мне надо.
posixru, ты новичка не путай: прежде чем создавать свои произведения, любой начинающий музыкант долго и упорно «пиликает» гаммы, потом чужие произведения.. (ты ж басист вроде как — должен знать) Потом уже своё пробивается.. Так и здесь — сначала пусть освоится на готовых, настроенных продуктах, потом уже сам будет знать чего ему надо, а чего не надо.
Любая сборка из приведенных выше достойна внимания ибо прошла испытание временем и релизами, обросла своими пользователями. И наличие большого набора предустановленного софта — хорошая база для старта.
Разве что бразильская «juntadados» относительно мало известна. Но создана и развивается она в рамках серьёзного проекта. Мне понравилась.
Раз пошла такая пьянка, то вот ещё сборка — openArtist
Вот уж где софта действительно много. Просто е**нуться как много. Правда сейчас там все реализовано несколько по-другому чем раньше: сам iso-шник 750 Мб, а в меню — скрипты, скачивающие и устанавливающие, при потребности, нужный.
И конфигурация самой сборки интересна. Но всё это конечно может стать и злом, в котором чёрт ногу сломит и с неведомыми глюками **й справишься.
#13 20-12-2014 01:12:47
Re: Создание звуковой студии на Линуксе с нуля
Раз пошла такая пьянка, то вот ещё сборка — openArtist
Ubuntu-based для новичка самое то.
#14 20-12-2014 03:34:25
Re: Создание звуковой студии на Линуксе с нуля
Хм, чем эта Ubuntu Studio из ряда выбивается ? Тем, что больше всех распиарена и первой на ум приходит ?
Ну, сколько я помню из читанного, Ubuntu Studio изначально была ориентирована на работу с звуком, а всё остальное (обработка видео и графики) в неё добавили позже, для комплекта и получения универсальности, с KXStudio имеется почти аналогичная ситуация. Был ещё ArtistX но как то не понятен он мне показался, мутноват, в смысле целей разработчиков на назначения сборки.
Так и здесь — сначала пусть освоится на готовых, настроенных продуктах, потом уже сам будет знать чего ему надо, а чего не надо.
Так я и не против! Я лишь про то что надо иметь ввиду то что в них сделано, сделано обычно «усреднёно», в расчёте на охват потребностей максимально возможного количества пользователей. То что имеется в сборках «дефолтно», не всё и не всем нужно. Опять же, блядские лицензионные ограничения, потому много интересного и нужного в официальных сборках нет. К тому же, если имеется чего нативное из того что использовал в винде, а в лине не нашел аналога, или он не подходит, то и крякнуть можно!
)) В официальной документации про это не напишут!
))
Ubuntu-based для новичка самое то.
Это смотря что «новичок» хочет, изучать или просто использовать.
Хотя. Сейчас разве что чистый Архип, голая Слака и Гена не дают коробочного комфорта, а моды их практически все имеют минимальный порог вхождения.
#15 20-12-2014 12:13:59
Re: Создание звуковой студии на Линуксе с нуля
Был ещё ArtistX но как то не понятен он мне показался, мутноват, в смысле целей разработчиков
Мне он показался сборкой в стиле «вот оно такое есть» Тупо натолкали в iso-шник софта.
Ещё есть убунтушные Dream Studio, и Apodio, который то-ли жив, то-ли мёртв. На дистровач числится в остановленных, а оф. сайте вроде как живой.
А вот опенартист, posixru, глянь. Может и обзор сделаешь ? Там интересные системные конфиги. Очень интересные. На сайте описано. И софт виндовый под вайном там предусмотрен. Раньше на сайте список приложений присутствовал. А нынче убрали — наверное чтобы неокрепшие умы в смятение не приводить.

Ну да вот он (достал из вебархива) — под спойлером ( но разработчик говорит, что список таки всё равно не полный )
GIMP Image Editor
Inkscape Vector Graphics Editor
Vector Graphics
Inkscape Vector Graphics Editor
Karbon14
Xara
sK1 illustration program
Skencil
Raven
Synfig Studio
SVGpage
vectormagic
PotraceGUI
AlDraw
Delineate
RAW processing / Photo management
digiKam
F-Spot
Shotwell
picasa
XnView
XnViewMP
jBrout
phraymd Photo Manager
Darktable
Photivo
RawTherapee3
RawTherapee
Lightzone 2.4
Darkroom
Rawstudio
UFRaw
GTKRawGallery
DNGConverter
Adobe DNG Converter
Geeqie
gThumb
Phatch Image Inspector
PhotoGrok
Rapid Photo Downloader
gtkam photo import
gphoto2 command line interface.
Stop Motion Capture
F-Spot Photo import
GPSCorrelate
Frogr Flickr Remote Organizer
Fotowall
LRTimelapse
Videoporama
PhotoFilmStrip
SMILE
foremost
photorec
HDR / DRI
CinePaint
Exrtools
Fotoxx
Kipi Exposure Blending Tool
Lightzone 2.4
LuminanceHDR
cvltonemap
cvlview
pfsviewer
picolay
picturenaut
ramenHDR
ramenHDR-OSE
smartIBL-edit
Color Management
Gnome ColorManager
ICC Profile Installer.
dispcalGUI
argyll
LProf
oyranos
CMYKTool
Gammapage
SwatchBooker Editor
SwatchBooker Batch Convertor
Agave
Color Browser
Toucan
kuler
Gpick
colortool
Fonts
FontForge
fontstruct
Fontmatrix
Specimen Font Previewer
Font Manager
Fonty Python
GlyphTracer
jave
Image Generation
Apophysis-j
Qosmic Fractal Flame Editor
Fraqtive
Gravit
Evolvotron
ImageSpace
Pixelize
ElectricSheep
ElectricSheep- Preferences
Arabeske Studio
contextEditor
structuresynth
nodebox2
Image Editors
showFoto
Fotoxx
Pinta
gimPhoto
CinePaint
nip2
fiji
ImageJ
jdraw
mtPaint
GrafX2
Phoenix
Java Image Editor
jave
Image Viewers
Viewnior
Mirage
Gpicview
Geeqie
gThumb
Eye of GNOME
Drawing / Sketching / Painting
MyPaint
Gimp PaintersStudio
Alchemy
Gogh
ArtRage
DrawPile
Pencil
Evolus-pencil
QAquarelle
Scribblertoo
TBO
harmony
Panorama / Stitching
Hugin panorama creator
Hugin Batch Processor
CleVR Stitcher
Panini
PanoGLView
Scan/Print
Printing
GtkLP
CUPS printers control
Manage Print Jobs
Gnome Manual Duplex
QInk
Change default paper size
PhotoPrint
Krokus
Printoxx
Rasterbator-NG
PosteRazor
XSane Image Scanner
Simple Scan
Scan Tailor
jtOCR
OCRFeeder
YAGF
Fax address book
HP System Tray Service
HPLIP Fax Utility
HPLIP Toolbox
more….
tinitii
Seam Carving GUI
fugenschnitzer
Smilla Enlarger
jpgilluminator
Trimage image compressor
DiscWrapper
update gimp-devel
Neat Image Standalone
TPE
Uninstall Neat Image Standalone
djv view
toggle photoshop keyboard shortuts in gimp
toggle use of photoshop plugins in gimp
Peacock
MyPaint
Gimp PaintersStudio
Krita
Alchemy
Scribus
ScribusNG
Laidout
Passepartout
gLabels
Dia Diagram Editor
KoverArtist
Phatch Photo Batch Processor
Converseen
Squash
Graphicsmagick
Blender 2.5
Blender 2.4
Houdini
ArtOfIllusion
more…
Autoq3dcommunity
SharpConstruct
maketarget
structuresynth
K-3D
Moonlight3d
Sweet Home 3D
Y.A.P.R.M.
babel3d
insight3d
Blender
2.5 To Ardour bridge
2.4 To Ardour bridge
2.5selfcompiled
compile / update blender 2.5
edit 2.5 user-config.py
2.4selfcompiled
compile / update blender 2.4x
edit 2.4 user-config.py
remake
toggle blenderaid
blenderaid manual
configure blenderaid
graphicall
Blender 2.4 (fullscreen)
Plant Generators
Arbaro TreeGenerator
tree from curves
ngplant
Ivy plant generator
Texture / Shader Tools
MaPZone
blender Texture Nodes
NeoTextureEdit
Lodepaint
Semicuro
denormgen
shaderbox
shaderlink
shrimp
Sler visual RIB shader creation
shaderman.next
change shaderman.next renderer backend
cutter
shaderdesigner
shadermaker
Renderers
3Delight (blender2.4)
3Delight (blender2.5)
Aqsis
Aqsis User Interface
Blender-Cycles
Indigo
Kerkythea
Luxrender
Luxrender (blender2.5)
Luxrender-OpenCL
Mitsuba
Pantograph
Pixie
Sunflow
Yafaray (blender2.4)
Yafaray (blender2.5)
freestyle
Distributed Rendering
CGRU – Afanasy
CGRU
Mavishky
RegExp
Talk
Watch
DRqueue
configure Master
start master
stop master
configure slave
start slave
stop slave
drqman
edit /etc/fstab
mount nfs shares
edit /etc/exports
edit /etc/hosts
edit drqueue defaults
Helios
HTTP server
Lookup Service
Compute Service
JGrid Service Browser
Helios Client
start Help
helios — distributed renderer
ClusterSSH
loki render
yadra — render queue
Online Rendering
Renderfarm.fi
BURP / Renderfarming.net
BOINC
Corefarm.org
naclys — corefarm.org render client.
vSwarm
Green button, payservice
rebus, payservice
Respower, payservice
Corefarm.com, payservice
purepouwa, payservice
RepRap / CAD
ArtOfIllusion
DraftSight
Librecad
openscad
replicatorg
thingiverse
upverter
Gamedev
Blender Game engine
Unity
Voodoo Camera Tracker
System Sound Prefencences
qJACK Control
control
System Sound Prefencences
asoundconf-gtk — switch between soundcards
wine audio / wineasio configuration
edit .asoundrc
qJACK Control
LADITray
Klaudia
Catia
Claudia
LADI Configuration
aj-snapshot
Python jacksession manager
kill all running jack instances
edit .jackdrc
show the jackdbus log.
LADI Log
JACK Network Manager
Toggle PulseAudio
PulseAudio Volume Control
pulse-jack
mixers
alsamixer
GNOME ALSA Mixer
Gmerlin ALSA mixer
ffado-mixer
Echomixer
Envy24 control
HDSPMixer
Rmedigicontrol
HDSPConf
Alsamixergui
Emutrix
Mudita24 control
QAMix
volumeicon
LinuxAudio HOWTO
soundhardware info
check which programs use the sounddevice
toggle 'ask for closing JACK when closing app'
toggle 'Jackd Vs Jackdbus'
toggle start pulse-jack when starting jackd/qjackctl
toggle 'start terminal when jack-aware app starts'
play
Aqualung
Audacious2
foobar2000
DeaDBeeF
GSSMP
VLC media player
Banshee
Amarok
Clementine
gmusicbrowser
Play it Slowly
StretchPlayer
Paul's Extreme Sound Stretch
pacemaker editor
Mixxx
turntubelist
aquaduo
Gjay
UMPlayer
streamtuner2
SoundCloud
Minitube
moc — music on console
record
Audacity
Traverso
Gnome Sound Recorder
record stream with streamripper.
outRec
TMLauncher
timemachine
Jack Capture
Audio Recorder
QARecord
record ALSA soundcard output.
Patchage
Sound Editors
Audacity
Gnome Wave Cleaner
ReZound
Sweep
Traverso
mhWaveEdit
mp3DirectCut
ladspa, lv2 racks / vst(i) hosts
JACK Rack
Calf Plugin Pack for JACK
carla
jost
vsthost
FeSTige
Ardour VST
Qtractor (VST)
Reaper
Jack tools
Vmpk Virtual Keyboard
JACK Keyboard
Virtual Piano
timemachine
Jack Capture
JackEQ
JACK Mixer
Gxtuner
gjacktransport
G. JACK Clock
X jack video monitor
Bitmeter
JACK Network Manager
Midi tools
A2jmidid
kmid
Drumstick MIDI Player
kmidimon
QMidiRoute
QmidiCtl
QmidiNet
QMIDICurves
Zonage
QMidiArp
Arpage
harmonySEQ
Seq24
jacker
Dino
Steem Atari Simulator
Qsynth
Fluidsynth DSSI
TiMidity++
TiMidity++ interfaces-extra
Swami Instrument Editor
Drumstick Drum Grid
KMetronome
nanonoise
synths / effects processors
Qsynth
Fluidsynth DSSI
Bristol
README , TROUBLESHOOTING
2
arp 2600
arp odyssey
arp-solina string ensemble
crumar roadrunner electric piano
moog voyager
moog voyager blue ice
Moog Sonic-6
arp axxe
baumann bme-700
bristol sid
crumar bit + mods
crumar bit 01
crumar bit 99
crumar stratus
crumar trilogy
fender rhodes bass piano
fender rhodes mark-I stage 73
hammond B3
korg monopoly
korg poly-800
korg polysix
memory moog
mini moog
oberheim OB-X
oberheim OB-Xa
realistic moog mg-1 concertmate
roland juno-60
roland jupiter-8
sequential circuits prophet-10
sequential circuits prophet-5
sequential circuits prophet-5 with chorus
sequential circuits prophet-one
vox continental
vox continental super300II
yamaha DX-7
Aeolus
Alsa Modular Synth
Azr3-jack
Foo YC20
Hexter
Horgand
Ingen (SVN)
Nekobee
PHASEX
PsychoSynth
VocProc
WhySynth
XSynth
Xsynth-dssi
Yoshimi
ZynAddSubFX
amSynth
mx44
dj / live / sampling / looptools
Mixxx
xwax (alsa, 1 deck)
xwax (jack, 1 deck)
xwax (jack, 2 decks)
Digital Scratch
pacemaker editor
aquaduo
terminatorX
tactile12000
Beatport Sync
turntubelist
Creox c
guitarix
Jc_Gui
Rakarrack
audiotool
Hydrogen
smasher
Freecycle
Jackbeat
Tranches
loopdub
Tapeutape
Specimen
Seq24
freewheeling
sooperlooper
Kluppe
Qsampler
JSampler Classic
JSampler Fanstasia
Gigedit
tracker / buzz-a-like
Renoise
SunVox
jacker
MilkyTracker
Psycle
Buzz
Buzé
Buzztard Music Editor
Aldrin
BigBand
sound coding / experimental
puredata
Pd-extended
supercollider
ChuK
miniAudicle
audicle
QuteCsound
blue
ounk
WinXound
AlgoScore
winsound
echo-nest-remix
the.wubmachine
athenaCL
faust
Faust online compiler
AVSynthesis
praxis player
GranuLab
CLAM Network Editor
CLAM Prototyper
GStreamer Pipeline Editor
GStreamer Plugin Inspector
gst-gengui
Gnaural Binaural-beat Generator
gninjam
Machina (SVN)
Steem Atari Simulator
streaming
Flumotion
rivendell
rdadmin
rdairplay
rdcastmanager
rdcatch
rdlibrary
rdlogedit
rdlogin
rdlogmanager
rdpanel
Internet DJ Console
darksnow
SLTV
Pure Data ( Audio Mp3 )
Pure Data ( Audio Ogg )
start icecast2
stop icecast2
edit /etc/default/icecast2
edit /etc/icecast2/icecast.xml
Icecast Documentation
Shoutcast
Airtime
analyze
JAMin
jaaa
japa
sonic-visualiser
sonogram
CLAM Music Annotator
CLAM Chordata
jack_oscrolloscope
Meterbridge (Digital peak meter)
Meterbridge ('Jellyfish' phase meter)
Meterbridge (needle VU meter)
Meterbridge (Oscilloscope-meter)
Meterbridge (PPM meter)
Oscilloscope
Qrest
Spek
more…
XCFA
Nautilus-Sound-Converter
Mp3splt-gtk audio splitter
MP3 Diags
FlvtoMp3
Asunder CD Ripper
Rubyripper
gnormalize
MusicBrainz Picard
EasyTAG
Ex Falso
ambdec
Tetraproc
AmbisonicsPlayer
Free Music Instrument Tuner
Lingot
Zita-AT1
Zita-REV1
MuseScore
myna
Ardour
Ardour (v3.0 SVN)
Rosegarden
Qtractor
OpenOctaveMidi
Linux Multimedia Studio
Muse2
Non DAW
Non Mixer
Non Sequencer
Jokosher
Audacity
Traverso
JAMin
audiotool
Ableton Live
Reaper
puredata
Pd-extended
Kdenlive
Blender VideoSequenceEditor
Cinelerra
Kino
OpenShot Video Editor
VideoLAN Movie Creator
Pitivi Video Editor
LiVES
SMPlayer
UMPlayer
VLC media player
Gxine
Compositing
blender compositing
synapse
ramenHDR-OSE
ramenHDR
Nuke PLE
Shake
Peacock
zs4
DVD / CD
2ManDVD
QDVDAuthor
DVD Styler
Imagination
Bombono DVD
DeVeDe
Thoggen DVD Ripper
OGMRip DVD Encoder
dvd::rip
AcidRip DVD Ripper
k9copy
k9copy assistant
dvdisaster
VLC DVD Ripper
Slideshow / Digital Signage
Videoporama
PhotoFilmStrip
SMILE
2ManDVD
LRTimelapse
MediaSignage
VideoCut
Xibo
Streaming / Capture / TV
Flumotion
make.tv
WebcamStudio
Theora Streaming Studio
Scenic
SLTV
Pure Data ( Webcam v4l2 )
Freeseer
dvstream
Blackmagic Control Panel
Blackmagic Media Express
Cheese
guvcview
WXCAM
coriander
v4l2ucp
compile video4linux2 loopbackdevice for new kernel
load the v4l2 video Loopback device into kernel.
SopCast Player
Digital TV Control Centre
Digital TV Setup
Airtime
2D Animation / Stopmotion
Synfig Studio
Tupi: 2D Magic
plastic animation paper
animata
Pencil
GIMP Animation Package
blender2.4 2D animation
Shockweaver
Ajax Animator
GiftedMotion
papagayo
Stop Motion Capture
kdenlive
Stopmotion
Toonloop
Luciole
Muan AE
Muan OS
Muan Player
MyPaint X-Sheet
gifsicle
remake
DigitalCinemaTools
Bino
OpenDCP
cuj2k
elphelvision
movie2dngGUI
more…
vainfo
vdpauinfo
gxvattr
Libquicktime-configurator
GFrameCatcher
fmmpeg calculator
VideoSizeCalc
DivFix++
ffmbc dcoumentation
X jack video monitor
gjacktransport
G. JACK Clock
djv view
xine
GNOME MPlayer
QMediaInfo
avinaptic
mkvinfo
Subtitle Editor
FXMovieManager
VideoThumbnailsMaker
gst-gengui
GStreamer Pipeline Editor
GStreamer Plugin Inspector
gst-viewperf
Cinelerra hi-pr (only admin)
Cinelerra (with xcb)
img2list
seven-gnomes
exr2toc.py
framerate
yuvmotionfps
Avidemux
HandBrake
WinFF
Arista Transcoder
ekd
mkvmerge GUI
ffmbc
5DtoRGB
virtualdub
MPEG Streamclip
AVSPmod
slowmoVideo
AVconvert
divxenc
xvidenc
Flashplayer Standalone
Luz
Veejay
veejay
Veejay Server (352×288)
Veejay Server (352×288, /dev/video0)
Veejay Server (640×480, /dev/video0)
Veejay Server (720×576, /dev/video0)
Veejay Server (720×576)
Veejay Server (720×576 without audio)
Reloaded
Veejay Server (800×600)
LiVES
Onyx-VJ
Resolume Avenue
TouchDesigner
Delvj
Quase-Cinema
gemQ
qVideoConverter
Moldeo Director
Moldeo Controls Test
freej
gephex
freemix
Onyx@Videopong
FLxER
Pd-extended
puredata
pd
pd (with jack)
pd
netpd.org
pd (no jack)
processing
fluxus
AVSynthesis
reacTIVision
Community Core Vision
TrackmateTracker
TrackmateTagger
lusidosc
processing
coriander
LightControl
Q Light Controller
QLC Fixture Editor
Luz
GraphicsTablet
Wacom Control Panel
Wacom Config
expresskeys
CellWriter
Xournal
Xsetwacom
edit wacom configuration file
edit
Florence Virtual Keyboard
xbindkeys-config
Gmerlin KBD
KlineakConfig
kmidimon
Nano Basket
Wiican
Wmgui
GTK Wiimote Whitebaord
python-whiteboard
Transfermii
jstest-gtk
QJoyPad
QtSixA
rejoystick
DomotiGa
DomotiGaServer
Asset / Production Management
celtx
remake
FXMovieManager
Helga
configure blenderaid
toggle blenderaid
freemind
Gnote
Chandler
NixNote
Gobby Collaborative Editor (0.5)
AbiWord
DrawPile
finetuna
FileZilla FTP client
dropbox
gtk-recordMyDesktop
xvidcap
KeyMon
Screenkey
XChat IRC
Firefox
Opera
Chromium
Midori
Thunderbird Mail/News/Calender
Liferea Feed Reader
Gwibber
TweetDeck
FileZilla FTP client
Winscp
Grsync
utorrent
Flush
Nicotine+ soulseek client
streamtuner2
SopCast Player
Miro Internet TV
Minitube
Gmediafinder
xVideoServiceThief
Jdownloader
FatRat
Plowshare
Neembuu Uploader
GoogleCL
Blogilo
Thingamablog
JBidwatcher
Bid-O-Matic
XChat IRC
Smuxi IRC
Empathy Instant Messenger
Pidgin Internet Messenger
Skype
Ekiga
Remote Computing
Remmina Remote Desktop Client
OpenNX
OpenNX client
X2Go Client(gtk)
X2Go server-home
TeamViewer 6
Logmein.com
vino vnc server configuration
tangoGPS
Google Earth
Private Browsing
Creative Writing
Storybook
yWriter5
Kabikaboo
NoveProg2
celtx
BookWrite
FocusWriter
TextRoom
Task / Projectmanagment
Planner
OpenProj
KPlato
GanttProject
Time Tracker
Getting Things GNOME!
InvulgoTracker
Rachota
Chandler
Gnote
Zim Desktop Wiki
RedNotebook
TiddlyWiki
Taskwarrior
TaskJuggler
Taskluggler III
AbiWord
Install LibreOffice
LyX Document Processor
Adobe Reader
evince
Foxit Reader
moonshiner
jPdf Tweak
PDF Mod
PDF Editor
Ease Presentation Editor
Impress!ve
Impress!ve (file)
Impress!ve (directory)
KPresenter
Jessy Ink
prezi
280slides
freemind
XMind
yed
iFreeBudget
HomeBank
GnuCash Finance Management
gLabels
Python Developement
Aptana Studio 3
Spyder
SPE (Stani's Python Editor)
ipython
Winpdb
Python (v2.6)
Python (v3.1)
jython
wxGlade
pymt
Web Developement
Aptana Studio 3
BlueGriffon
Bluefish Editor
KompoZer
Amaya
Maqetta
Thingamablog
Qt Creator
Code::Blocks
Komodo-Edit
Scribes Text Editor
gedit
jEdit
Meld Diff Viewer
git-cola
Kiki
VirtualBox
Artistic Coding
field
puredata
Pd-extended
processing
ruby-processing
nodebox2
nodebox-gl
Shoebot
processing-js
vvvv.js
raphael
openframeworks
praxis player
contextEditor
structuresynth
switch compiler to 4.3
switch compiler to 4.4
switch compiler to 4.5
GScrot — Screenshot Tool
Take Screenshot
Terminal
Calculator
Dictionary
gedit
specto
Parcellite
Bulk Rename
Searchmonkey
Search for Files.
Calculator
Character Map
Gloobus Preview
Nautilus as root
Prism
QMediaInfo
Yo Frankie!
Secret Mario Chronicles
djl — Game Manager
Gambatte
Phun
QJoyPad
rejoystick
Snes9x
superTuxKart
VisualBoy Advance
ZSNES Emulator
kxmame
Configure Wine
wine audio / wineasio configuration
Uninstall Wine Software
Q4Wine
Wine bottle management
Winetricks
enable wine fontsmoothing
Browse C: Drive
7-Zip File Manager
VirtualBox
Nautilus File Manager
Thunar File Manager
Activity Journal
Connect to Server.
run.
exit
А под этим спойлером — то что думает по этому поводу разработчик
This list is neither complete nor fully explains what has been done in the surroundings.
Configuring applications
Installing an application is one thing. Configuring it is another. For many applications, custom configurations have been made, plugins installed etc. which is not yet documented in this webpage. Some of these are Blender, Gimp, Inkscape, Ardour. You will also see some scripts hooked into the menu to provide access to different features of programs, toggle them or helper programs. E.g. for Blender, there are different ways of launching it, a script to compile it, or a helper program for automatic re-rendering of your scene files. Also, there are numerous command-line applications installed which are not fully documented either. As always, documentation lags a bit behind.
Configuration of applications is again one thing — providing a good workflow to achieve the things you are after is another. The goal would be to have a collection of some workflows for different creative problems, and documentation how to master these e.g. by using different combinations of programs.
For one thing, the philosophy behind openArtist is to provide parts of this workflow already built into the operating System. A fully configurable second GUI based on openbox is already built-in, (e.g useful for media artist and their installations, or when you do want to run just one application automatically at start-up with no overhead), also all the shortcuts from gnome are changed to not interfere with application-specific ones, nautilus has git, svn integration, nfs support built-in besides samba, nautilus actions to create your own actions for processing files, media-info, image-info etc. etc. built in by default, with the goal to provide an artist-friendly environment which is highly configurable and flexible.
But for the biggest part, the inter-application workflows, which can be VERY specific, help of the community is needed. This would be a link-list of articles, tutorials of masters of expertise in their area, their workflow to do things. An example would be the guys form Apertus, with their FLOSS raw video workflow, or David Revoy, which did the concept work for latest blender movie, and also completely works with FLOSS. These workflows will have a special place in the openArtist help system
I also wrote some documents about audio, video in Linux, which explain general things to know about these areas in Linux, and also some workflow ideas. These , currently to be found in the Documents folder of the default user, and on this webpage, soon, are a moving target, as Linux also is moving along.
И описание сборки раньше было поосновательнее
One of the biggest drawbacks of Linux is the non-unified method of installing graphics drivers. There are openSource drivers and proprietary ones. The openSource one can be delivered with Linux, the others not. Also the quality of the drivers is a big issue. As the openSource drivers mostly are not really competitive with the proprietary, closedSource ones, the use of the Latter ones is mostly mandatory. Although the situation gets better, the openSource ones lag behind in performance. In terms of stability, AMD/Ati does not provide with their closedSource driver either, thus the User of very demanding graphics Apps is forced to use Nvidia cards only. This is the recommendation for now, as it provides the best experience performance-wise (some apps demand to have an nvidia card, the (for now) nvidia-only CUDA framework for GPU computing is way beyond openCL etc. etc.), stability-wise. The AMD/ati blob can make problems, but it can also work out ok. What both proprietary drivers have in common: They provide much faster support for new Graphics cards. So if you have to use newest top-grade equipment, you are bound to use these.
If you are not using high demanding Graphics apps, GPU computing, games, or the newest graphics cards, the openSource drivers should suffice. Sadly, only AMD/ATI is supporting the floss (free libre openSource software) driver development in providing schematics and design specs of their GPUs. Nvidia is doing nothing for it, so the Nouveau driver is a piece of complete reverse engineering work, much harder to code, Also the company refuses to support their Optimus technology in Linus, which is built in recent laptops and allows for less power consumption by switching between two graphics chips (one for 2d, one for 3d). For people with such hardware, a solution exists provided by the bumblebee project. It starts an extra X window manager session, for the program which has to be explicitly told to use it. For more information, look here.
For openArtist, there are three methods to install a graphics card driver. I am mainly talking about proprietary ATI/AMD and NVIDIA here. The openSorce drivers are already included in the operating system, and should be chosen automatically on installation/startup. If thats not the case, and for more information, look here.
1) use jockey (Contol Center > Hardware > Hardware Drivers). This is the standard procedure. It detects your hardware and suggests the right package to install. You do not get the newest drivers here, Bleeding edge cards are not supported.
2) use Sgfxi. (Contol Center > Hardware > Sgfxi). This will open Sgfxi on command-line.The default driver is the driver that is installed if no arguments are used to override it. Unless your card is too old, and requires a legacy driver, in which case the script will it determine for you. When you run the script, it will stop, and tell you what driver it is going to install. You can accept that, or exit and redo it with an override option if you want something different.
Sgfxi currently supports ATI fglrx and Nvidia drivers. It also supports converting from or to openSource drivers like ati, intel, nouveau,nv. Not all features or options work for every distro, and Fglrx support tends to vary distro to distro and time to time.
3) Do it by hand. This will open a text editor with instructions and more info about installing by hand, NVIDIA-only for now, as
Ati is easy, wizard driven. Just download the driver, //unpack it and right click it and select run as script.//
Generally one of these methods almost certainly works for you. But keep in mind that not all of these drivers "survive" a kernel upgrade, or choosing a different kernel. As these can also happen automatically during a system upgrade, be prepared the you cannot boot into the GUI, if you have bad luck. More informations about the graphics stack and how to cope with situations like these here.
ABOUT AUDIO
Another drawback(or a feature, depends on sight of view) is with Audio in Linux. There is more than one way for audio on Linux. In openArtist, there are mainly Jack and Alsa (Pulseaudio is disabled in openArtist.)
While Alsa is the default one (because almost everything works with it), it causes some serious troubles. You cannot always play two sound sources at the same time with it. Sounds crazy, but its true. So don't be scared if some program does not produce sounds. Its very likely that the hardware device (the soundcard) is blocked by another program. You can lookup which program uses the sounddevice with a script (Audio > Control > Check which program uses the sounddevice)
This issue (of the missing capability to let 2 programs play sound at the same time) is solved by using Jack (the jack audio control kit), a sound server for professional audio use. Jack has audio and midi I/O routing capabilities. Basically, you can build stream chains between programs, routing the signals as you like, keeping low latency. But not all programs use jack. When jack is running, programs that e.g only use alsa cannot play sounds. Some programs do not use anything to talk to the soundcard, they do it directly. And then there is pulseaudio, another soundserver…
You see thats quite complex. I tried to simplify it.
1) For every program that needs Jack to run (good), jack will start with that program.
You can see that in system tray, there is the jack icon popping up. When you close the program, you will also be asked if you want to close jack.
2) I provide a list of programs which MUST, CAN, and CANNOT use jack, and which audio device is selected in the program settings by default.
@ the radio-buttons which also popped up with this message, there is a option to show this List of programs, you can also find it in Audio -> control -> (Jack) Application Setup list
3) pulseaudio is disabled. I will later add a script to enable it, this is a bit harder in Karmic. but doable. you will likely need to restart openArtist for that.
ABOUT REPOSITORIES
Repositories are software pools. You can gent all the Ubuntu packages via Repositories.. And more. I have done my own repo for openArtist…
I used much more repositories than cool to manage. this means you will get error messages form time to time.
mostly claiming that there is no pubkey for that and that repository… But don't worry. Just copy the last 8 digits of the key displayed, go to ControlCenter -> Special -> Repair Repositories… enter the key, and thats it.
Occasionally, some Repos will die. Open Synaptic (also in ControlCenter), goto Settings->Repositories and untick the one that died.
ABOUT KERNELS
PAE enabled Kernel is now default
The default Kernel (the core of every (Linux) os) is now one with PAE (Physical Address Extension). This allows you to use more then the usual 3.5 GiB of RAM in a 32bit system (actually, up to 64GiB)
It works with (nearly) all Pentium based processors (pentium4, cor2duo, i7 …) and all AMD ones from Athlon and later -> all recent x86 processors support PAE.
(A little excursus for the curious, please skip over if you are not interested.)
(
(
How does it work?
In short, it simply adds 4 bits to the memory addresses (32bit -> 36bit) and one more level of memory-lookup-hierarchy.
So whats the difference between 64bit and 32bit with PAE?
on 32bit with/without PAE the first 3GB will be the exactly same speed.
on 32bit with PAE the memory fills up to 4+GB but getting much slower after
3,3GB on 64bit it keeps the full speed (the kernel also reserves some RAM…)
On 32bit with PAE, the maximum virtual address space for each process is not increased by PAE.
So PAE does not increase Linux's ability for *single* processes (e.g a render thread) to see greater than 3GB of RAM.
64Bit CPUS can address 8000GB per process, but also have a higher memory use (these things have to be managed somehow -> overhead: with 64bit Linux your applications will use about 160% of RAM (compared to 32bit). This is because of the different memory addressing)
You may gain 30-40% performance boost with 64 bit kernel and libs. However, many desktop apps are not ready for 64 bit stuff like multimedia.
PAE eats about 1% performance compared to non-PAE. But thats only when you have more than 4GB RAM and use these, too. As long you just need 3GB of your memory there is no difference between non-PAE/PAE.
shows the actual memory available
Sometimes, memory mapping hat to be enabled in BIOS, before you can actually see All available RAM
Don't forget: if you see less RAM as physically is installed, it could be that your video card is using shared memory (especially in laptops). So go to BIOS and see how much of RAM there is set for video card.
(BTW, there also exists a hardware limitation of the Intel Mobile 945 chip-set, it does not allow you to see all RAM installed, even an upgrade to a 64 bit OS will not solve the problem)
If you have a default kernel without PAE, and want to install a PAE one, you need to first disable restricted drivers (like the nvidia and ati graphics card drivers). Install PAE kernel and reboot. After reboot, enable restricted driver. Otherwise you could get graphics problems.
This is actually another reason why I ship with PAE enabled by default. If things do not work out for you, you can always install the standard kernel back. Just use my install kernels script or synaptic, choose normal kernel at reboot, select it in Grub and you are done.
To use suspend/hibernate you must have two things:
— hardware support
— Enough space in swap partition (for you choice swap space must be equal or greater than your RAM size
For check, run:
cat /proc/swaps
)
)
)
So if your machine has more than 4 Gigs of RAM, you will benefit from this. (if you haven't, it won't hurt). The address space in RAM, where one process (=part of application) can put its data in, does actually not rise, it will still not see more than 3GB of RAM.
The Realtime Kernel
With the install new kernels launcher, provided on desktop, you can install a realtime kernel. With Ingo Molnar's Realtime Preemption patch and Thomas Gleixner's generic clock event layer with high resolution support, the kernel gains hard realtime capabilities .
This provides some benefits for audio and video, even at render applications, but it will drain your laptops battery power, because all these little nifty power-saving functions present in default kernel are missing. But you can switch between kernels at boottime, anyways.
For Multimedia/3D work, including simple tasks such as playing streams of data from services like Spotify, YouTube etc, you can benefit greatly use a realtime kernel optimized for fast redraws in memory allocated to applications, that demands functions such as streaming multimedia with pre-compiled static kernel libraries.
It gives Insanely better performance even in simple tasks such as music playback, not to mention communication on the bus between soundcards and the instructions, decompiled through their respective partners.
If you work with 3D apps, and compositing in applications like Nuke, try a side by side comparison after switching to a RT kernel…
You'd want a real-time kernel when you're using your machine for audio production. It allows you to use real-time effects and allows for lower latency settings (ie. with a Firewire soundcard a latency below 3ms is possible with a real-time kernel).
To put it simple, imagine a robot arm in a car building facility. If the is no guarantee that it will be ready with a movement at a certain time, it will e.g make holes at the wrong place, so this is where hard realtime capabilities are needed. Or at sattelite communication between basestation and sattelite, there also must not be any delays.
(maybe too technical, but for the curious…)
The Realtime Preemption patch converts Linux into a fully preemptible kernel. The magic is done with:
Making in-kernel locking-primitives preemptible. (using spinlocks, a lock where the thread (=execution path of a program) simply waits in a loop (spins) repeatedly checking until the lock becomes available)
Critical sections in the Kernel are now preemptible. The creation of non-preemptible sections (in kernel) is still possible.
Implementing priority inheritance for in-kernel spinlocks and semaphores (semaphores can be thought of as really generic advisory locking mechanisms. You can use them to control access to files, shared memory, and, well, just about anything you want. The basic functionality of a semaphore is that you can either set it, check it, or wait until it clears then set it).
Converting interrupt handlers (points where Linux talks with the hardware, e.g the mainboard, CPU..) into preemptible kernel threads: The RT-Preempt patch treats soft interrupt handlers in kernel thread context, which is represented like a common userspace process (In Linux, the RAM is always divided into two areas: userspace, where the processes of the programs can run, and kernelspace, where the kernel and everything close to the hardware (e.g X-server) runs. However it is also possible to register an interrupt in kernel context.
Converting the old Linux timer API into separate infrastructures for high resolution kernel timers plus one for timeouts, leading to userspace POSIX timers with high resolution.
(see en.wikipedia.org/wiki/Real-time_computing)
The recompile Kernel script
Another nifty script is hidden in Control Center > Special > build optimized kernel. The Ubuntu standard kernel is not optimized to a specific CPU, but works on all i386 machines. You can change that with this script, which should (at least theoretically) boost your system a bit.
I told grub to always boot into the last selected startup option. So when you start with e.g. realtime kernel once, if will start into it automatically the next time when you (re)boot your machine.
Отредактировано Игорь (20-12-2014 12:19:44)